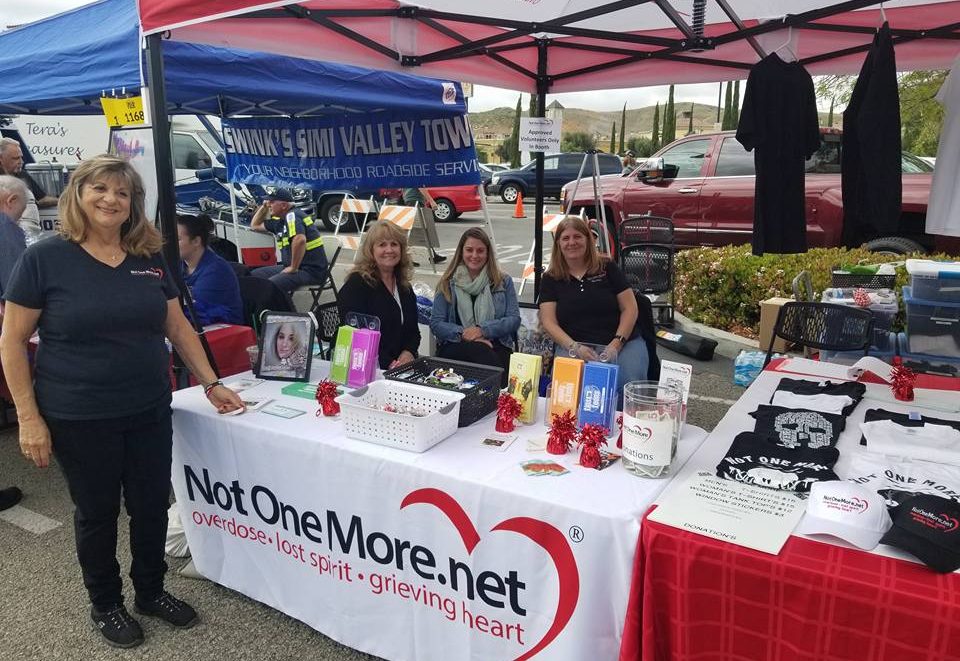 Another amazing day for Not One More at the Simi Valley Street fair. There were over 15k people today with 100's stopping by our booth, voice is gone lol.
It was good to see many friends our Not One More families come by and say hi, with many positive stories of family recovery, awesome to hear these stories.
Supporting our community with information and resources. Many just looking for support with Substance Abuse issues and the effects to the family.
Many elementary, middle and high school kids we spoke with, people in recovery and their families talking about their recovery.

We Spoke on the underlying issues of substance abuse from mental health, Bullying, depression, peer pressure to name a few topics.
We handed out information to parents on different types of drug's.
Information on Narcan training and our NOM bracelets.
Our angel's, they were with us today and with so many questions today……. Their silence spoke volumes today…..
Amazing to see that people in the community can come up to us and thank Not One More for being there for them and in the community.
Thank you to Barbara Nord and Gary Nord, Debbie Montoya for the early morning setup crew.
Marilyn Cirino Killian, Heather Cornes Trish English Erinn L. Graeser Debbie Montoya Toni Reams Mallory for your team work and speaking to the many people coming to the booth, you did terrific work.
Heather, Marilyn thank you so much for helping on our break down of the booth.
Thank you for your support always.