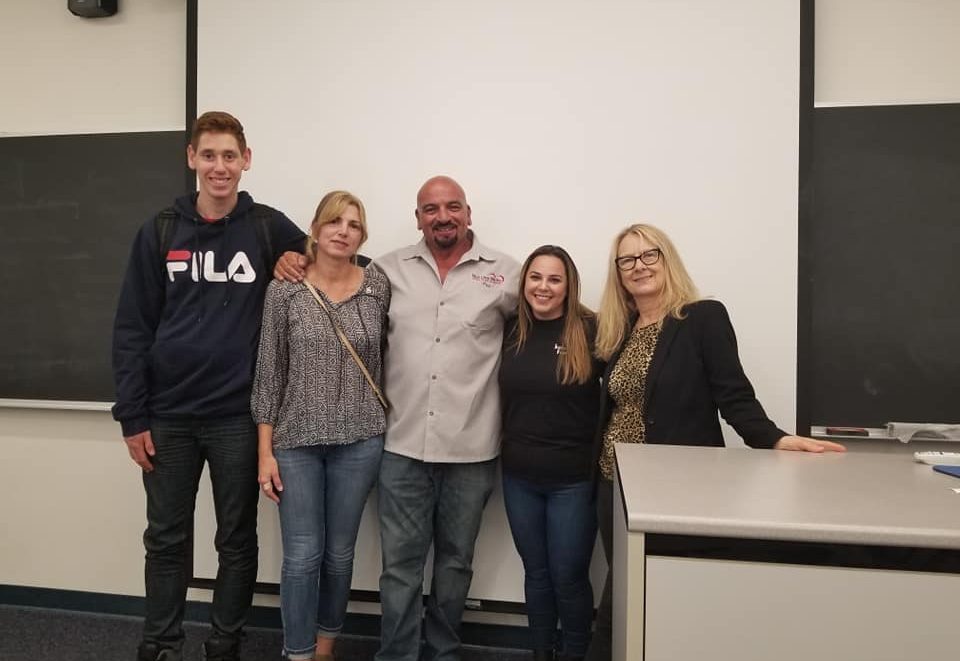 Today's Not One More's lecture at Professor Kari Meyers, Moorpark College Behavioral Sciences, Social Problems class.
We brought in mother and Not One More speaker Angela Kilgore telling her story of the loss of her son Christian and the associated issues brought on the family with SUD's.
Rebecca Castro from JeremyCastroFoundation.Org telling her story of the loss of her brother Jeremy and the foundation started to help other's into recovery.
All of our stories were heartfelt and heartbreaking.
Important to talk about and bring awareness to this epidemic.
These are our families, friends and communities affected by the drug epidemic that is sweeping our communities.
We discussed social issues brought on with SUD's and the family dynamics that make forever changes to all involved.
Topics discussed, Among other pressing issues associated with SUD's.
-Mental health
-Social media everything
-Marijuana
-Vapes
-Heroin
-Fentanyl
-Fake prescription drug's
-Pill Presses
-Meth
-Prescription drugs
-Narcan
-Drug disposal kits
-Recovery
-Institutions
-Jails
-Death