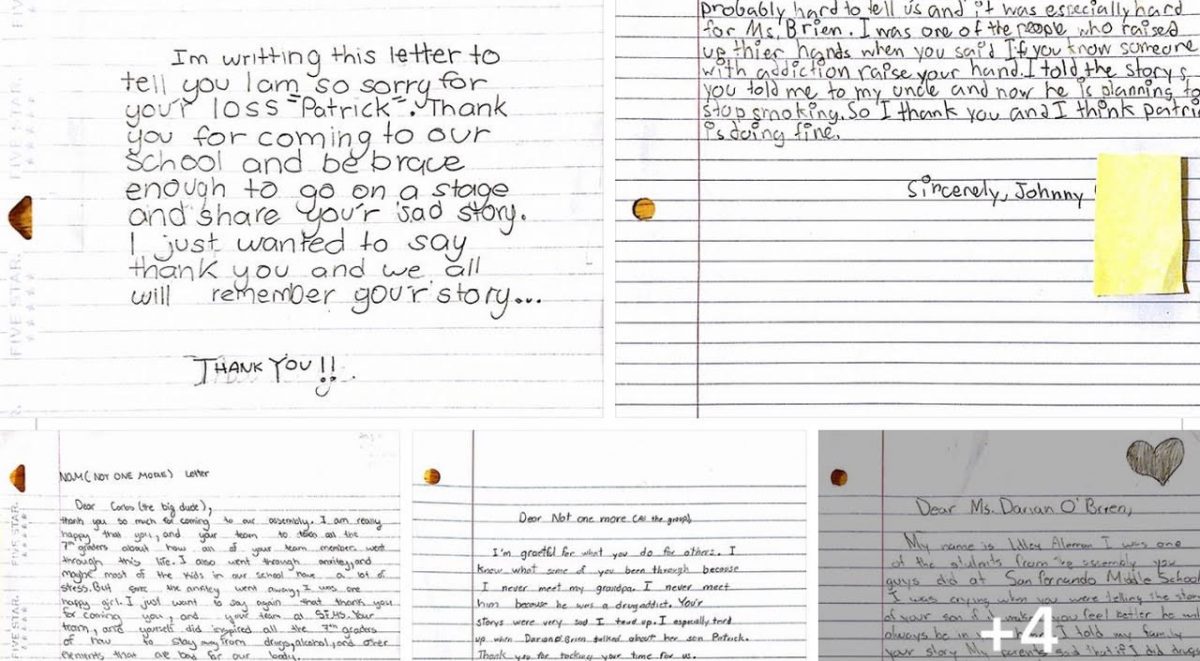 Two weeks ago Not One More visited San Fernando middle school grades 6-8 . Today we received 122 letters from teacher Dawn Blevins that her 7th grade students wrote . I read every single one of them, I was taken aback by so many that related to our assembly subject content from physical bullying, substance abuse and recovery, family addiction and the loss of our loved ones.
Their feelings on paper and the emotions were very heartfelt to read. I wanted to share a few of their letters/stories with you. Thank you Dawn for setting up the assemblies for Not One More.
Not One More making a difference in our youth.