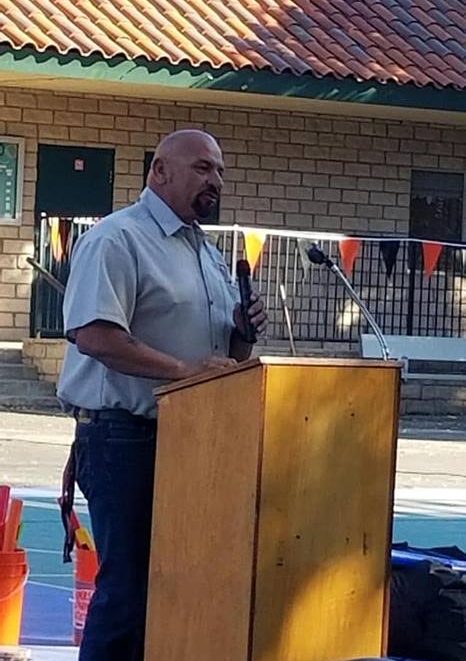 Today concluded our Not One More Red Ribbon Week series of speaking and events which concluded at Phoenix Ranch School speaking to classes 5th – 8th grade students, teachers and parents. The assembly theme was bullying but also included drug awareness. The students made posters for a contest, presented skits and spoke on bullying. Amazing young kids. Thank you Carlos Romero for your share on bullying. Thank you Trish English and Melinda S. Malovoz for being our support team today.
The week started out with a Heritage Halloween at Strathearn historical, which had over 400 young kids and their parents were in attendance, we handed out drug awareness information to the parents and Not One More bracelets and candy to the kids. Special thank you to Aliza Thomas and Shannon Elliott Brigham for setting up the table.
Our second event was speaking with kids at an adolescent rehab center called Pennylane. We had a group of young SUD's recovery ages 14 – 17 years old. They shared their stories of their process of recovery and their paths as they continue to grow and develop their own lives. Their stories were compelling and heartfelt. Thank you Melinda Malovoz and Cody for your shares and input with the young people. I want to thank our team of ladies Nancy Williams Chappell, Shannon Elliott Brigham, Heather Cornes who have been working with these young people with a curriculum that we developed and over the last few weeks they have presenting the modules over a 6 week period completing in November.
And as an added bonus we were in attendance today at the grand opening of the Aspire family counseling, where the chamber presented a ribbon cutting with many city and community leaders in attendance.
Thank you to our Not One More team and the many people and groups that we collaborate with to help bring educational presentations and supporting materials on drug awareness and education to the community. We can't do this alone and we know that it does take a village to make a difference.