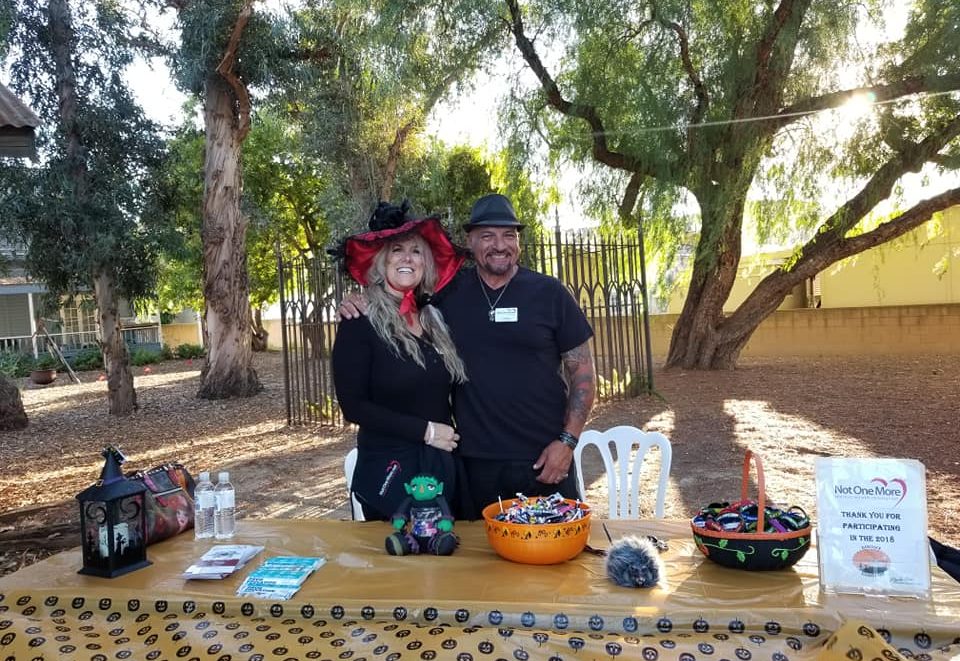 What a great evening at the heritage Halloween event that we were invited to, we gave out 25 lbs of candy to ages 3 months (for mom and dad) to teenagers, our NOM bracelets with words of encouragement flew off the table as they were snapped up by the young ones. There was an estimated 400 kids there we were busy with.
What really impressed me was that how the community came up to our Not One More table to tell us that we are doing a great job with what we do for drug education, awareness and support in the community and some even sharing their stories with us .
Most of these parents didn't have children over the age of 4-6 years old and yet they see the need for Not One More for their kid's futures. The world has changed the way we think about what is going in it, in regards to what NOM does. The not my child attitude has definitely made a change. Tonight's parents reflected this.
Tonight once again Not One More making an impact in the community.