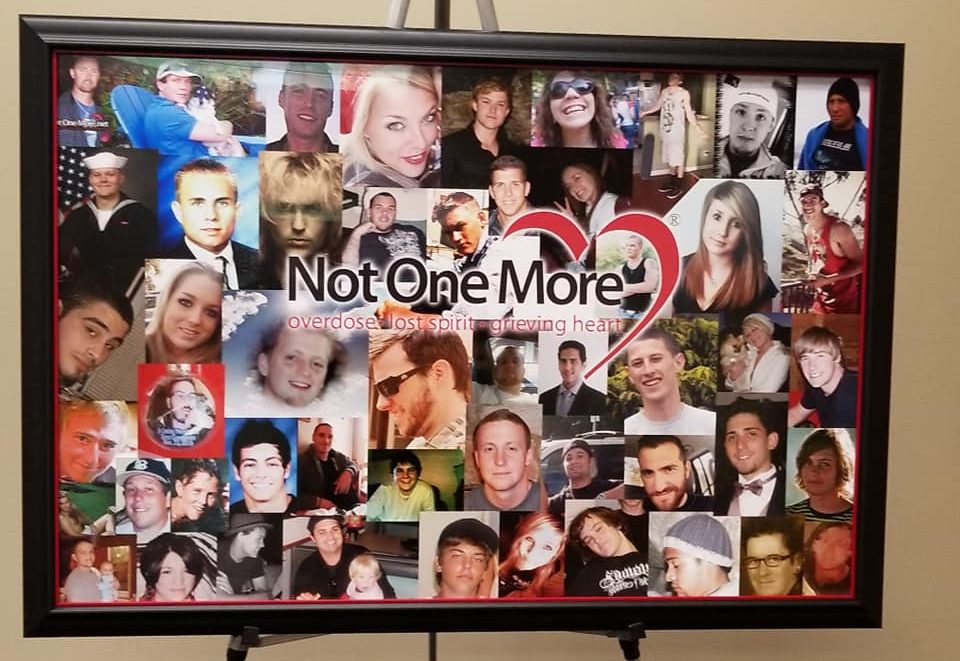 Tonight Not One More at Ventura County juvenile probation department Substance Abuse diversion class. This is our 16th presentation to the juvenile probation department that we do once a month.

When we first started this project over a year ago, there were maybe 10 students and parents at the class, for the last four months the class has been filled to capacity with over 50 students and parents. I mentioned this as this is a testament of what we are seeing in our youths substance using , today's ages that we spoke with was from 13-18 years of age.

We covered such topics as mental health disorders, peer pressure, substances use disorders, family health in substance use disorders within the family and many other topics.

Overdose is real and can happen to anyone's family, loss of lives is a reality and the finality of substance use disorders.

We showed "Rewind" the documentary always an important documentary to see.

Debut our new framed angel's board, showing our angel's that this epidemic is affecting our families, friend' and communities 

I'd like to thank Ryan for sharing his story and life with the class.

Thank you Ventura County juvenile probation department and families first program for inviting Not One More to participate in their Substance abuse classes.