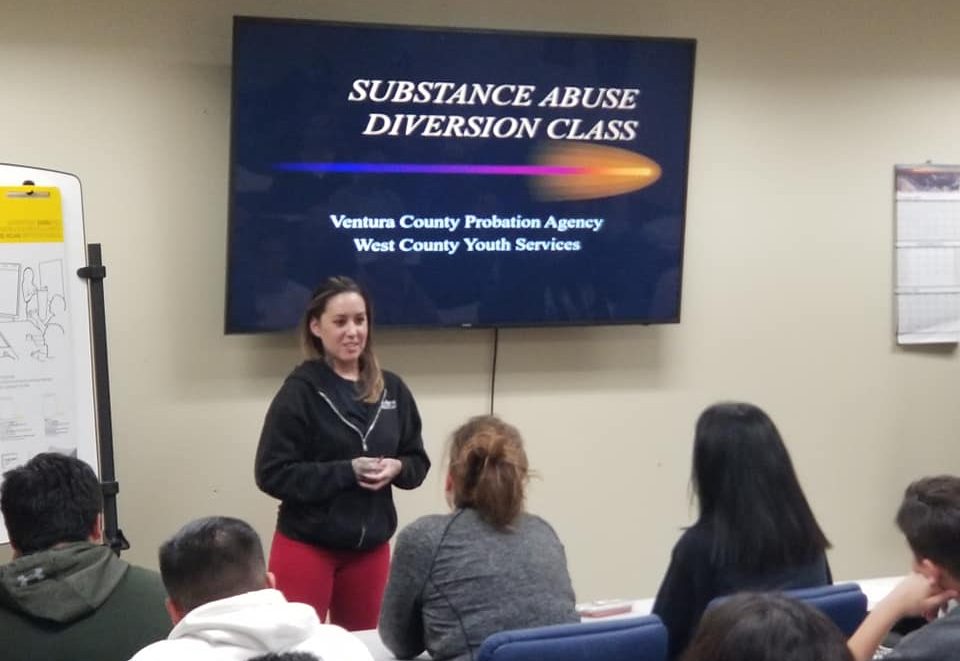 Not One More representation at the Ventura County juvenile probation department,
We've been doing this class once a month for 2 years, we meet once a month .
Over 50 – 60 people in each class, that's over 1300 – 1500 people we've spoken with.
Each class has juveniles (14-18 years old) and their parents, as this is a diversion program.
We cover areas relating to the SUD's and the underlying issues associated with it
and the effects on Family, friends and the community.
Topics covered included underlying issues such as behavioral health, Peer use, and self-medication, human trafficking.
Two perspectives we spoke from was from a parent's perspective and SUD's recovery perspectives.
Our goal is to change lives, saving lives and informing two points of view tonight.
We had great participation from our audience with questions and comments.
We were also informed that the parole officer that I had the honor meet 2 years ago and invited Not One More to this program, the paroles passion to work with these families is stellar in that they want what's best for these young people.
Thank you Aliza Thomas for teaming with me tonight and rocking this meeting with your experience, strength and hope.
Officer Rene we're going to miss you and wish you the best for your future endeavors with your family.
We're grateful for your belief in us and giving us the opportunity to share our lives and experiences with our youth.