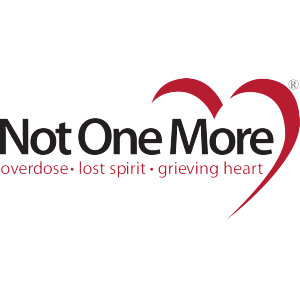 We're reflecting on some things , since February 12th is our Not One More 5 year anniversary, I never imagined that we would be doing this 5 years after we started Not One More not only as a parent but also as President of Not One More and growing into 13 chapters as of today , we've created a huge family here with our outreach spreading across our community, the country and the world with families just like ours, we love seeing the community coming together helping one another and letting each other know that we're not alone as we walk through this journey . Letting each other know to never give up hope, as we keep hope close to our hearts and with love.
We've seen the down side and we see the successes of our journeys, we've become family and I'm proud to say that you all have become family to us.
February 12th is a very special day for us all, because if we have never taken that step to say Not One More at a city hall meeting to being featured on the Dr. Phil show we would have never met you all.
We thank you all from those that have started with us as board members to the community support we have received and the many lives we have touched and changes we have seen in our communities across the country to break the stigma of addiction in our homes.
Say a prayer for Not One More and let the world know that we stand together in making a difference, we walk together and that we'll never have to be alone in our journeys.
We love you and appreciate you for making Not One More a place to find support , peace and solace……
February 12th 2017 our 5 year anniversary Happy Birthday Not One More!
Not One More
Overdose – Lost Spirit – Grieving Heart