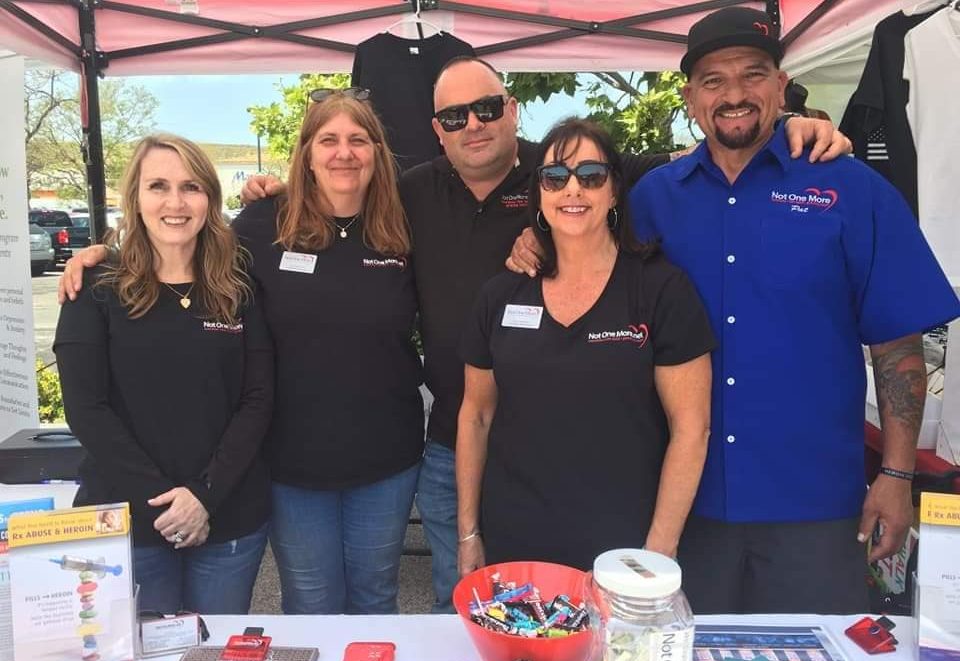 An amazing day for Not One More at the Simi Valley Street Fair with 20k of our friends.
Our warriors stood in their feet for over hour's spreading the word, offering information and education to take home, many parents brought their kid's by to listen and even interject the importance of our mission.
Not One More training and educating 8 families for Narcan, that's 8 lives possibly will be saved.
We gave out over 25 drug disposal kit's assuring that those drug's will not hit the street's.

Many people stopping by with their support and people just stopping by to tell us their recovery time and so cool to have people just sit and chat with us, making them feel comfortable enough to share their thoughts and stories.
Not One More a household name in our community with 15 chapter's across the country changing lives, saving lives.