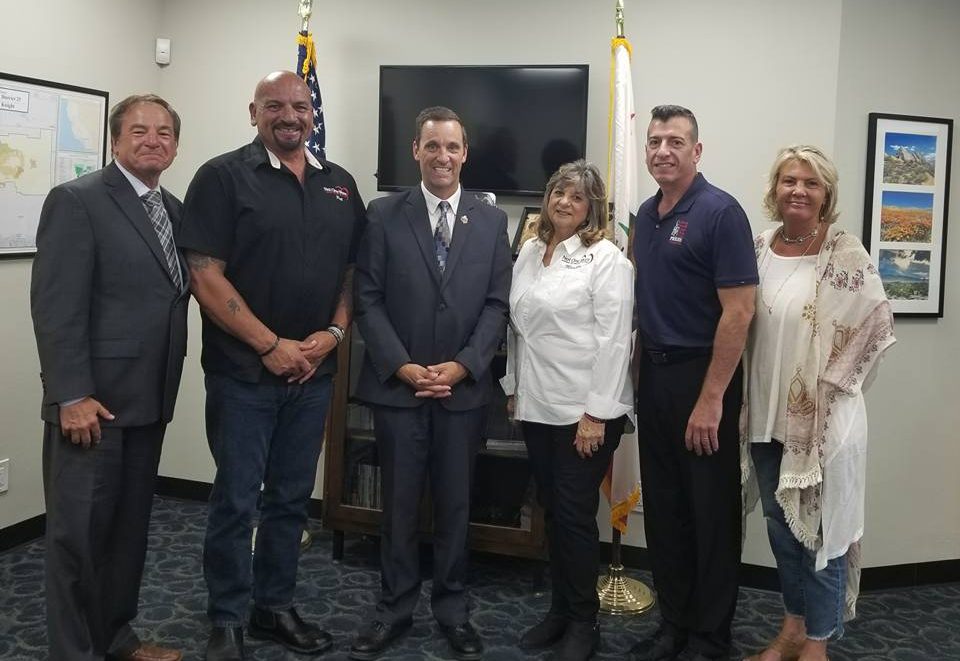 This evening Not One More and friend's met with Congressman Steve Knight.
As you'll see with the attached agenda I put together, we had a lot of issues to bring to the Congressmans attention , some of which were your concerns and input, some of these he has no control over and some he'll be bringing back to Washington .
We discussed H.R. 5100 as it makes its way through congress and the house of representatives. See Attachment for details.
https://www.congress.gov/…/115th-congr…/house-bill/5100/text
On this issue we believe that this is a big concern as we spoke on patient brokering, client shopping, insurance fraud within rehabs and sober-livings.
We also addressed Faculty to client relationships or sexual misconduct. Susan Fils shared her story with us on this issue and what it did to her family, which is not as uncommon as we think.
Part of this bill would be 40 million dollars in funding to support , although a drop in the bucket, to back up the bill with certifications and treatment.
Funding seems to be the common denomination that keeps the most programs from moving forward.
He said he's been in several meetings with the Pharmaceutical companies and they're working on plans to fund the help in treatment and education.
Education is a key point in prevention as we discussed from agenda.
The CURES program is a hot topic with Washington as well as this will have a mandatory roll out in California, October 2nd 2018. See attachment for details.
We discussed education at the elementary, middle and high school level as well.
An issue we also discussed was treatment and intervention at the emergency room with crisis intervention teams before release with information and resources.
We discussed in part MAT Medically Assisted Treatment as well.
Drug take back programs, such as pharmacy take back, drug disposal kits (see picture) and education on disposal procedures.
Unfortunately the slow wheels of the government is the frustrating part of this all since most take funding and participation. I also mentioned that those slow wheels mean that we're losing people by the minute.
We will be meeting with congressman Steve Knight more often with more meetings for updates. He said he will be working on some of the key issues to move forward.
We also gave "Poison" & "Rewind" to take back to Washington and show his peers.
Thank you to John Baganall for making this meeting happen , Marilyn Cirino Killian, Susan Fils , Dr. Wayne Press for your support and help with your participation.
Thank you Not One More supporters for allowing us to represent you in these important meetings.
We'll never give up or give in to this epidemic.
It takes a Village !