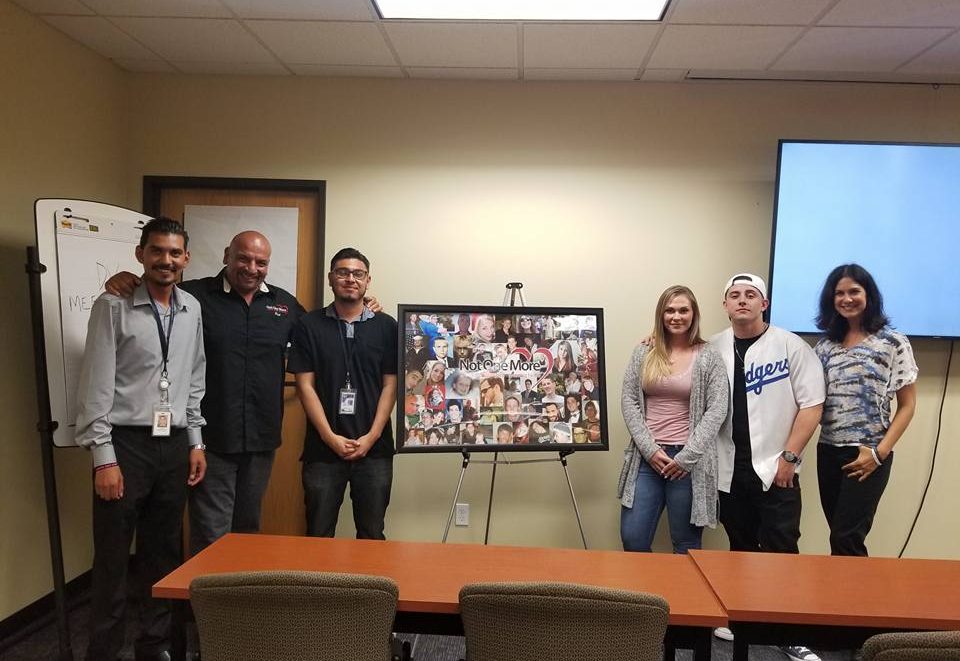 Tonight Not One More visited the Ventura County juvenile probation department Substance Abuse diversion program.
We had an audience of parents and juveniles for a night of education, support awareness .
Amazing new stories in recovery shared tonight. Thank you Tim MullenCasey Phillips for sharing on recovery.
Darian O'Brien for your always heartfelt story on Patrick's life.
We spoke about substance abuse and the effects on the family. Gateway starts, Bullying and other underlying causes behind substance abuse.

Who this affects, everyone and anyone.
Drug's we spoke about – Heroin, methamphetamines, anxiety drug's and antidepressants, marijuana, alcohol.
Our angel's were in full force with us tonight including one of our newest, T. J. Cool, a young man who was taken to soon by this epidemic. We shared that it can happen to anyone.
Not One More will continue to fight this battle affecting to many people as it sweeps our community's.
It takes a village to make this work to say Not One More!
Thank you to Ventura County juvenile probation department and Rene Vasquez for including Not One More in your substance abuse program for the next year.