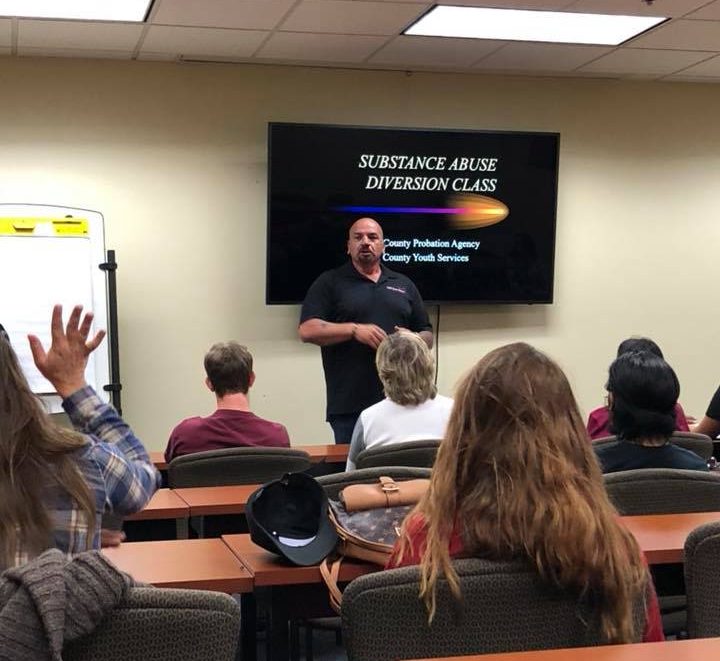 We had the privilege of speaking at the Juvenile Probation Department last night.
It's truly amazing to speak with such profound human beings. In situations like these, were challenged more than ever, to somehow make an impact on these kids. These situations are heavy because while we're there to promote prevention, these kids have already started down a trying path.
Parents who seem desperate and broken, watched as we all told our stories. With the hopes that would not be their children's fate.
Robert came in heavy with the realities of jail and prison. While showing them first hand, that they can be anyone they want. They can have an amazing future despite poor choices.
Pat with every aspect of addiction and with so much experience of every possible outcome. The good, bad and devastating.
Darian is nothing short of a hero. Telling her heart shattering story of her son who was lost to overdose. Instilling in them that all it take is "One time." One fatal choice and your life is over.
I did my best to tell them how awful the life of an addict is. How dangerous and disgusting. The realities of what you'll do to get drugs, and what people will do to you while on them. The importance and privilege of family. The privilege to be loved and how horrible it is to live a life where the people around you can't love you anymore.
A great evening with incredible people 🙌🏻