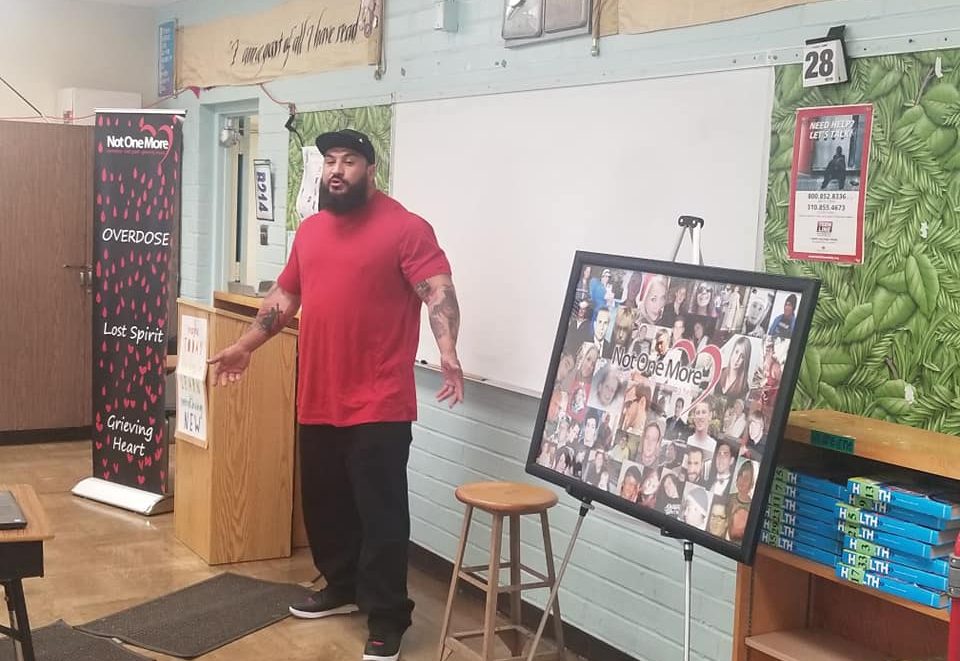 Not One More at El Camino high school. We did two 2 hour talks today with the students of El Camino high school. We can't give enough praise to Teacher Regina Goad for being a teacher of change and caring for her students to have us speak today.
We discussed many issues…bullying, social media, school pressures and peer pressures. One of the most talked about subject with the Students was vaping and marijuana on campus.
Many questions about many different types of substances, heroin, meth, pills.
When the question was asked about knowing someone with substance abuse issues within the friends and families half of the classes raised their hands on knowing someone.
Thank you to Stephanie Fredrickson Young for sharing Zack with us and the students.
Carlos thank you for your share on bullying and self-esteem issues.
Tears rolled today with the students as they heard the effects of substance use and the effects on the family's and their connections with our stories.
Our message to them was to just be kid's, enjoy life, treat people how you want to be treated. Just be nice humans.