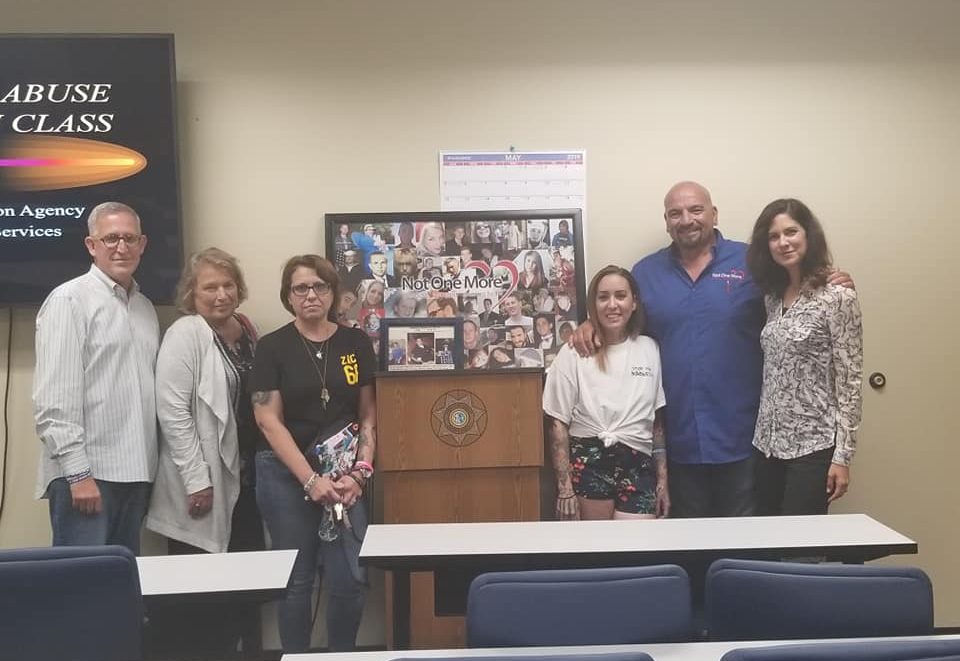 Tonight Not One More and family was present at the Ventura County juvenile probation department Substance Abuse class.
Six of us spoke tonight with three mom's sharing to which they lost their children to accidental overdoses sharing their lives and stories, two parent's sharing living with active SUD's within the household and one person sharing recovery with the class of over 28 juveniles and their families with a total of over 60 people.
All aspects were talked about from Substance Use of all methods, vaping, marijuana (which most were there for), prescription medications, heroin, meth and pills.
The underlying issues associated with self-medicating and SUD's, such as bullying, peer pressure, life's pressures and other underlying factors.
What was evident to us was that the room was packed, which to us indicates that this area of SUD's is growing.
Thank you to Darian a true leader and warrior leading our team of mom's, Stephanie for her bravery and strength to stand and share Zach's life with us and to Kay in sharing her son's life, a renowned jazz musician.
Thank you to Aliza for your share and story of recovery and the great life you have created with being an author of your life story in (Junkie).
Jim thank you for your insight and motivation for the young kids in the audience.
We showed the Rewind Documentary as well.
Every 8 minutes a family's life will be changed forever…. 192 lives lost Every Single Day!
We are blessed that we can be of a community that provides support, education and awareness, letting families know that they are not alone.
We are Not One More.
Not One More
Overdose – Lost Spirit – Grieving Heart