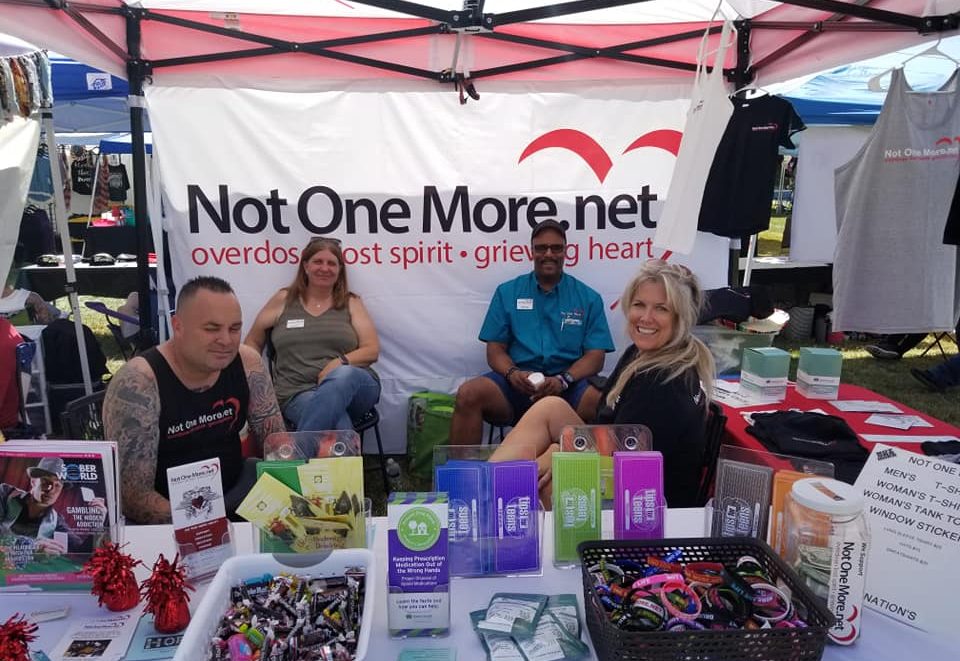 Not One More at the Knights of Columbus chili cook off and car show.
Amazing to have a community embrace what we're doing and thanking Not One More and friend's for being here in our communities to bring awareness and openly talking about this epidemic,from military personal, community dignitaries, recovery peeps, I love when they come and tell us that they've are working their recovery and saying I have so many days, weeks, months of recovery.
Many hugs for those today that are going through the family processes of understanding addiction and the family.
Our hearts go out those families and friends as they spoke of losing their loved ones.
The children that bring their parents as we spoke to them on what we do as they walk away talking their kids about drugs and what they can do.
We spoke with educators they see this in their own classrooms and want to make a difference to their students.
We also gave out drug disposal kits.
A big shout out to our team for making today a successful event, Thank you.