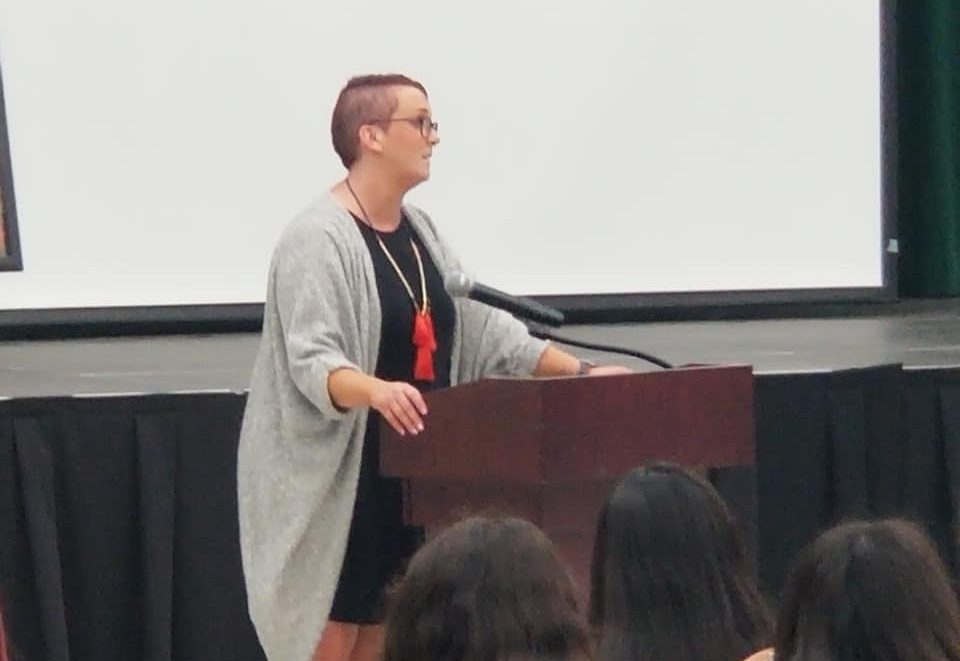 Today Not One More presented at Royal high school summer school with student's from Royal, Simi , Apollo and Santa Susana high schools sharing hope, education and awareness.
We had two assemblies two hours each with over 220 student's, teachers and administrators in attendance.
We talked about underlying issue's to SUD's including bullying, cyber bullying, behavioral health issues, peer pressure, school studying pressures and other social issues.SUD's discussion including vaping, marijuana, pills, heroin, meth, tobacco, alcohol.
We had recovery share their stories and their experiences with SUD's. Thank you Daniel Woolever, Kayla Thomas and Our Not One More board member John Poleno and Aliza Thomas for your insights on SUD's.
Our personal stories were shared on the effects on the family with SUD's including parents, siblings, friend's, teacher's, community and society in general.
A special shout out to our first time speaker, Angel mom Angela Kilgore sharing her Angel son Chris with us and the student's at Royal high school today.
Her message is important to share with our audience with the affects on the family on the loss of Chris to his family, friend's, teacher's.
I was especially affected at the end of our last assembly when a few student's hugged her and gave word's of thankfulness in sharing Chris and their story.
Lastly, we'd like to thank the teacher's, staff and administrators of the Simi Valley unified school district for their work on getting Not One More to present our assemblies on the campus.
We gave information to the teacher's to use to further the awareness and educational programs that they provide to their students .