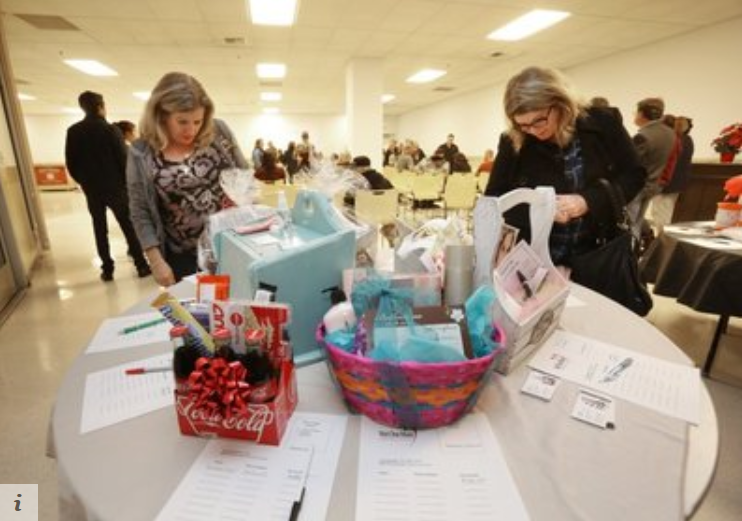 Credit Ventura County Star
By Mike Harris of the Ventura County Star
March 27, 2016
Four years into its run, Simi Valley anti-heroin group Not One More has made strides to achieve the goal implicit in its name.
There have been heroin deaths in the city since the group's founding.
But they have trended downward, from seven in 2011 to zero in 2014 and 2015, police say.
Pat Montoya, president of the grass-roots organization that marked its fourth anniversary last month, says the nonprofit group deserves some of the credit.
"As a community, we all deserve credit toward this epidemic of opiate pills and heroin use, with the Simi Valley PD doing what they do on the law enforcement side," he said last week. "But yes, as a citizens drug awareness group, we deserve some credit for waking up the community to break the stigma of addiction and educating them on what's going on."
Not One More has also placed about 100 young people into heroin rehab programs, said Montoya, 55, whose son's continuing struggles with the opiate initially drew him to the group.
"We've made an impact on our community to help curb some overdose deaths, but how many we'll never know exactly," he said.
Simi Valley Police Cmdr. Joseph May agrees that by helping to raise the public's awareness about the heroin problem in Simi Valley, Not One More has played a role in heroin deaths decreasing there.
Police say the issue is not exclusive to Simi Valley, which over the years has been named among the safest in the country, but is nationwide.
"Prior to Not One More, many parents might have believed, 'Not my kid,'" May said. "Not One More, which is a bunch of concerned parents and family members, has validated the message law enforcement has been delivering for years that it can happen anywhere.
"Not One More is a cross-section of society that has the ability to allow every parent and/or family member to look in the mirror … and face the stark reality that it could be their kid, their sibling, their friend," he said. "I think that raised awareness has a direct impact on deaths."
Not One More was founded in February 2012 by some Simi Valley parents whose children had died of heroin overdoses, to help educate the community about heroin addiction. The group was featured on the nationally syndicated "Dr. Phil" television talk show on its first anniversary, and has since expanded to nine chapters nationwide in Pennsylvania, Indiana, Colorado and other states. In Ventura County, it has opened a second chapter in Ojai.
The Simi Valley chapter is run by a core group of about eight to 10 volunteers, supported by many other community members, Montoya said. It commemorated its fourth anniversary with a Feb. 17 gathering at the Simi Valley Town Center.
DEATHS DOWN, ARRESTS UP
May said that while heroin deaths in the city have gone down, heroin-related arrests have increased significantly.
"When we look at the number of (heroin) arrests made by our department from 2010 through 2015, it has grown greatly," he said. "When we look at the number of heroin deaths, the number has dropped off."
ADVERTISEMENT
In 2011, there were seven heroin-related deaths in Simi Valley, he said. That number dropped to two in 2012, rose to four in 2013, then dropped to zero in 2014, he said. There were no heroin deaths reported in the city in 2015, though toxicology reports have not been completed by the Ventura County Medical Examiner's Office for all of the deaths. Thus, potentially, some of them could yet be classified as heroin-related, he said.
In addition to the heroin deaths in Simi Valley, some Simi Valley young people have died of heroin overdoses in other cities, May said. Anecdotally, those deaths seem to have decreased in recent years too, he said.
"Back in 2011, 2012, we were hearing about it," May said. "In 2013, 2014, 2015, we're not."
Cities in west Ventura County have more heroin-related deaths than Simi Valley, according to county Behavioral Health Department statistics.
In 2014, for instance, the Oxnard/Port Hueneme area had 10 heroin-related deaths. In 2013, the Ventura/Fillmore area had 14. In 2012, the Oxnard/Port Hueneme area had 17, while the Ventura/Fillmore area had 16.
Thousand Oaks, Simi Valley's neighbor, had seven heroin-related deaths in 2014, according to behavioral health.
There were 45 heroin-related arrests in Simi Valley in 2010. There were 119 in 2011, 147 in 2012, 145 in 2013, 117 in 2014, and 180 in 2015.
May theorizes that California Proposition 47, which in 2014 reclassified personal possession of heroin from a felony to a misdemeanor, may be playing a role in the increase in the arrests.
"You get a ticket. You're let go. There are no immediate consequences," he said.
'UNSUNG HEROES'
Simi Valley Mayor Bob Huber has attended just about every Not One More meeting since the group launched. Huber was also instrumental in forming the Simi Valley Task Force on Heroin Prevention after the issue burst into the public consciousness in early 2012 with a stormy City Council meeting attended by hundreds of residents decrying the rash of heroin deaths.
Huber said Not One More has played an important role in combating the problem.
"It's an ongoing fight and a really hard task," he said. "We have to be working as a community and they sure have stepped up as a member of the team. They're unsung heroes in this battle, doing the day-to-day work of helping people.
"It's all volunteers who have a passion for what they're doing," he added. "I'm very impressed."
Montoya said Not One More still has its work cut out.
"Drug addicts are still around," he said. "And the addiction is still out there. Kids are still using this stuff. But we've been able to educate those parents who had no idea what drug addiction was or why their kids were acting the way they were or why they were finding the needles and tin foil in their house.
"They just couldn't figure it out," he said. "And now they're figuring it out and have somewhere to go. We get a ton of phone calls and we're finding out that parents are actually using us to find resources and what to do."
About Mike Harris
Mike Harris is the Star's Simi Valley, transportation and one of its land-use (Price of Paradise) reporters.