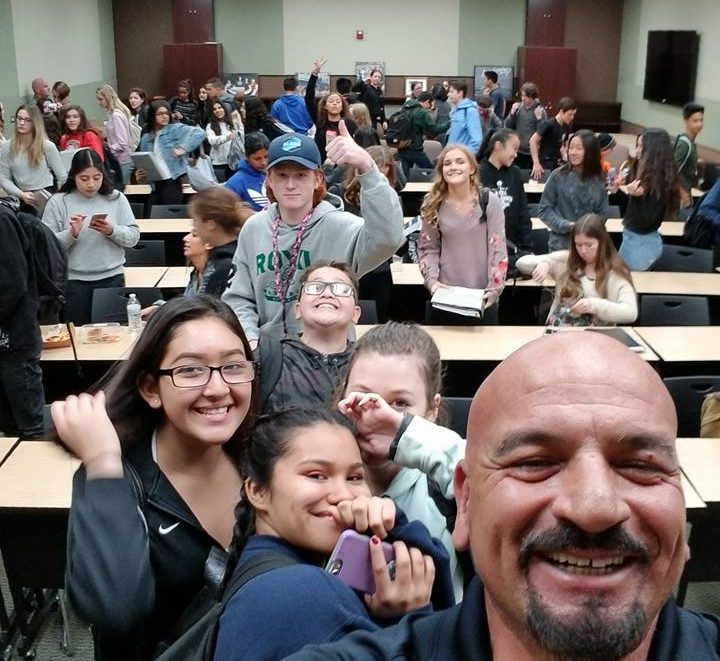 Today Not One More was at Royal High school brown bag lunch speaker series, That this awesome school teacher Brian Dennert puts on he has his students attend to broaden their minds and show their rights to free speech, I have great respect for this teacher as he pushes these young people to make a difference in their lives.
I spoke about Not One More and our involvement in our communities, Our Advocacy within the political community.
Bringing awareness and insight to our ever changing world.
The best part for me when I do these is the after stay and speaking one on one with a few of the students, their stories of their experiences in their lives are real. They're aware and intelligent people.
It's always good to come back to my old High School Alma Mater, Swords up Royal high school!