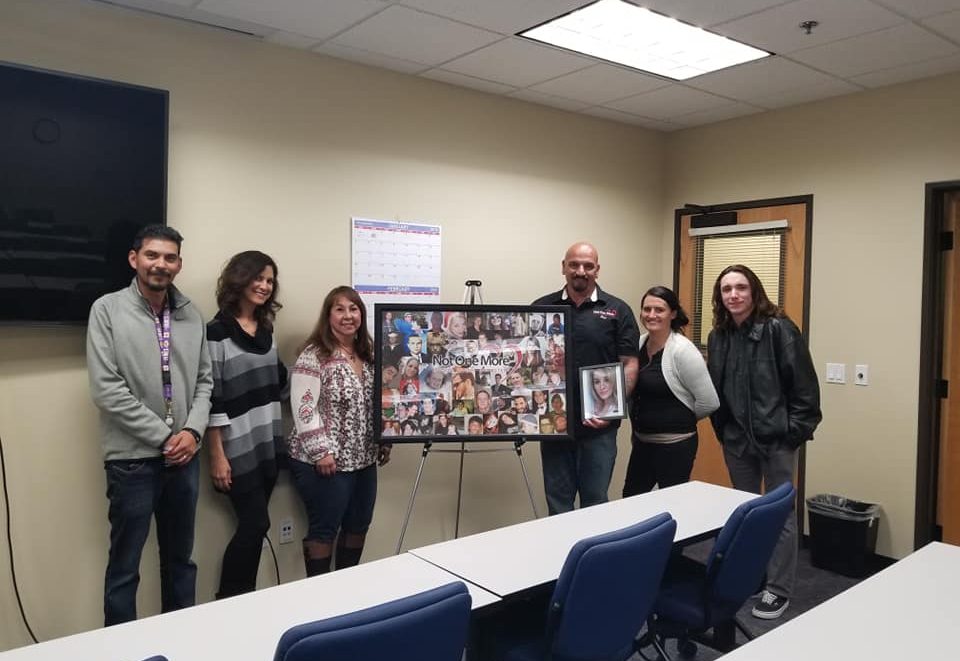 Tonight Not One More speaking at the Ventura County Juvenile Probation department Substance Abuse class, we had a very diverse team, speaking from the point of view of Family addiction, recovery by two different perspectives of a 19 year old young man to a mother in recovery.
Our very special guest mom's Rose Tapia Castro with the Jeremy Castro foundation with her story of her angel's life with their family, O'Brien who's story of Patrick's life and the struggle of losing their angel.
We watched the Rewind documentary, as well as covering many topics on the Road to Addiction.
The topic tonight was family love, self-love and the love for life….
Thank you to our team who volunteered their time to share with these young people, changing lives one at a time.
Tonight being Valentine's Day made it special to us and our love for these young kids, 15-17 years old and their families.
We will never give up to save lives, even if it's one saved.