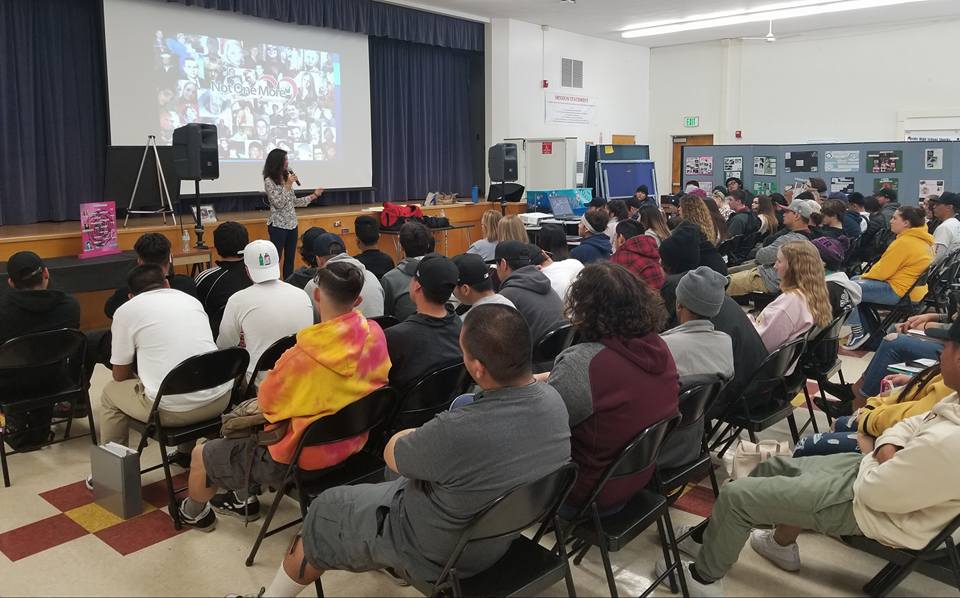 Today Not One More was at Pacific Continuation High School in Ventura.
We were a part of the "Road to Addiction" themed exhibition presentations by the senior and Jr class at two assemblies.
We were in awe of the work these young people put together and the presentations the students made as they presented their own thoughts and research into road to addiction . We applaud this school staff and teachers as they brought these young people together with alot of love and caring for their students as they did work in education and awareness on the issues of drugs, addiction and health issues pertaining to substances abuse, from tobacco alcohol and substance abuse.
Although we shared, these kids did all the work today.
Thank you to teachers Angie Weatherford and Doug kidwell for their love and compassion to their students. Thank Darian O'Brien for coming with me to share Patrick's and your lives with these Pacific high school students