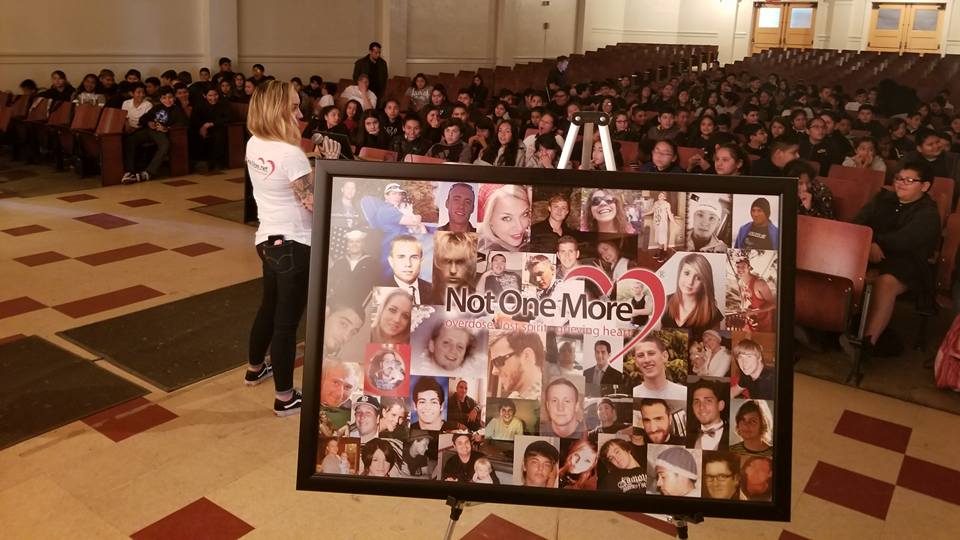 Today the NOM visited San Fernando Middle school 6th through 8th grades over 800 kids counted!
We shared the seriousness of substance abuse as it affects the whole family and friends. Show of hands that over half of the students 6-8th affected by substance abuse in their households. 10 minimum lost someone to substance abuse overdose. We talked about the underlying issues of self medicating from peer pressures , bullying, internet and cell phone , life.
We had one of our guests FBI agent Eileen Baughman Clark, share with the students about internet bullying and social media interactions and adolescent social media ramifications !
Carlos Romero shared about bullying and self worth.
Aliza Thomas share about addiction, and her story on changing her life.
Darian O'Brien shared about the loss of her 15 year old son Patrick to an overdose and the seriousness of making the choice to drink or use. The love of of a mother.
Today we were able to connect with 800+ students. The reality of what we do is heavy. Some students even at their young age are hiding tears as addiction has already affected them!! NOM will not stop! We will be heard and do our best to educate and promote prevention!
Their futures are ahead of them, with the choices they make. Today we made an impact as teachers noted to us. Students stayed afterwards to speak with you our speakers. The auditorium was really dark and old sorry about the dark picture's.
Thank you all who came to support and speak with us today.
Thank you Marilyn Killian for being my assistant today and keeping us on line. Thank you to the teachers including Dawn Blevins and administrators who participated in getting us on campus to share our lives…….. Today was a good day….
Wish the lighting was brighter, old school auditorium made in the 50's…