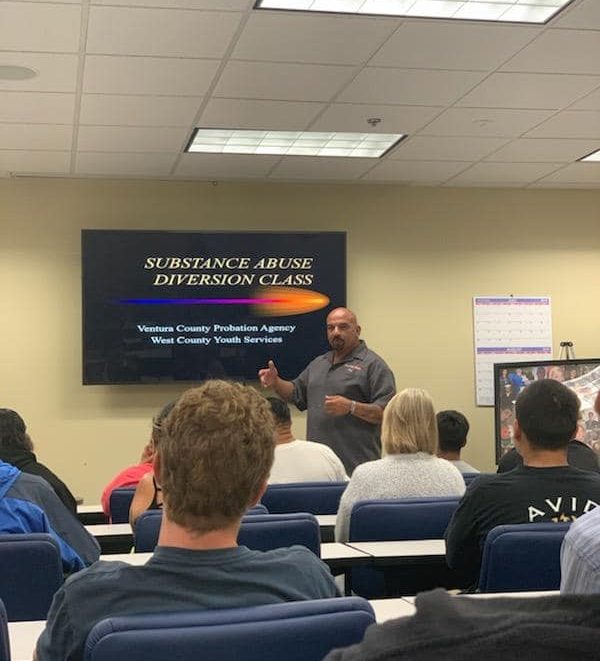 Tonight Not One More at the Ventura County juvenile probation department Substance use class. 

We spoke with a full classroom consisting of 45 families on the topic of SUD's. Ages were 14-18 years old.
I was just thinking about how many people we have impacted with our talks for the past year, so far we've spoken to over 400 families, that's over 400 families that have been affected by Substance Use Disorders (SUD's).
Kind of sad to see more and more families added each month to this class. I'm glad we can be here to support these families.
We have been at this speaker meeting for over a year now discussing the issues of SUD's as well as the underlying issues associated with self-medicating and the effects on the families.
I'm always touched by our speakers and their life changing stories that they share with these families, exposing their lives to all, the bravery and their heart's that they give, truly amazes me with awe.
Thank you Aliza Thomas and Angela Kilgore for your insights and strength, you two are truly amazing.
Not One More changing lives, Not One More saving lives.Our Mission:
To raise awareness and prevent SUD's through education and community partnerships