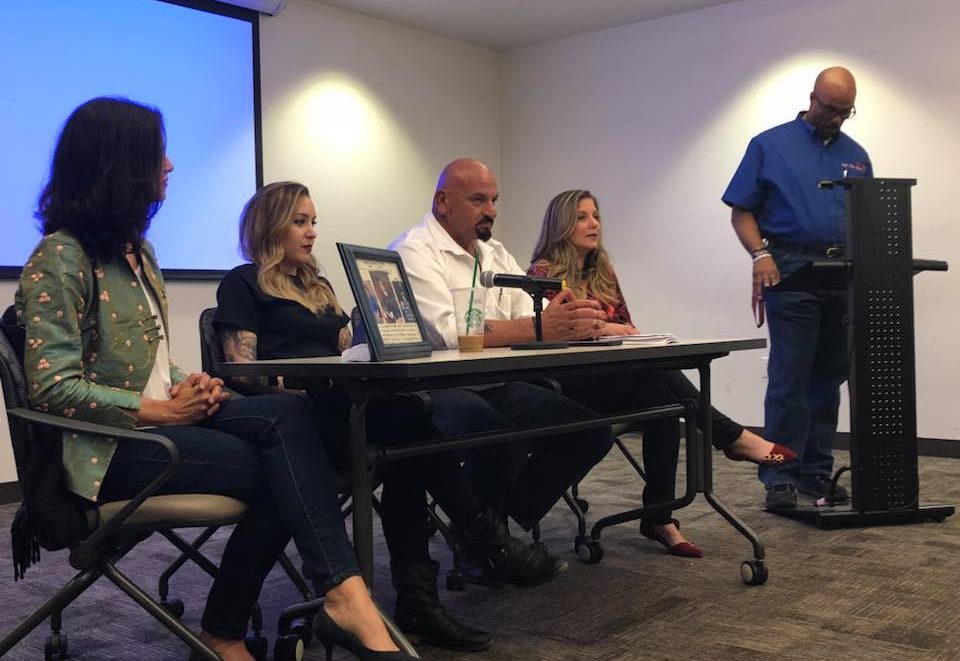 What an amazing night at Loyola Marymount University
We started by showing Poison! We had speakers:
Erinn Graeser
Aliza Thomas
Darian O'Brien
And as always were lead by Pat Montoya and Robert Clark
What an amazing and interactive group this evening! With a lot of questions and interest in what NOM was about! Spreading the word of prevention, compassion and solution is what we live for! We touched some hearts tonight and gave out some hope!
The banner of hand prints that says "NOT ONE MORE" will be on display for the entire university to enjoy. The hand prints symbolize those "touched" by this epidemic.
Truly such an honor to be part of this team!
And what a special treat to have some videos of our panel!!!! Enjoy!!!!