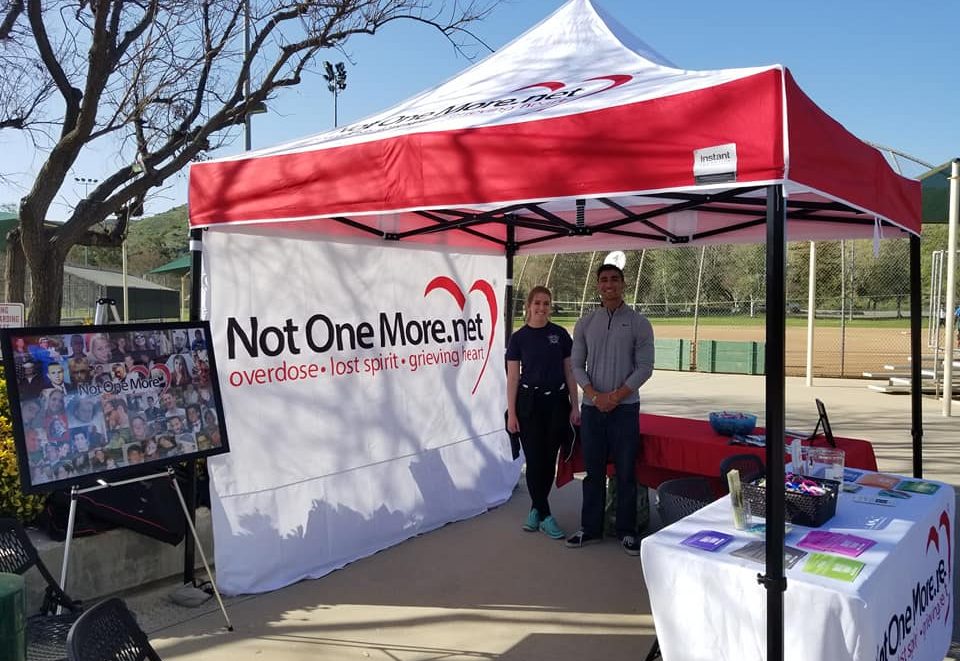 Today we were honored to be the recipients of the Not One More softball tournament fundraiser, organized by Dan Potter and crew who does charity fundraisers for nonprofit organizations in our community.
We had our displays of information for drug awareness and education that we handed out.
We provided perscription drug disposal kits, reading materials and our angel's came with us to share their message.
This week 1. we were featured at the Moorpark college campus diversity/ multi cultural day as we were featured speakers on the SUD's epidemic that is sweeping our communities , 2. we spoke at the Ventura County juvenile probation department as we spoke to first time offenders ( ages 15-18) and their parents on SUD's 3. And Today's Not One More fundraiser and awareness event put on by our friends Dan Potter and crew .
We covered many subjects this week from the underlying issues associated with SUD's , self medicating, peer pressures, bullying, harm reduction safety, parent awareness and many other subjects .
Spoke with many different people in the community to make our voices heard.
Awesome week changing lives and making a difference in our communities.
I want to thank those that supported with sharing and helping Not One More with setting up and breaking down our exhibits.